The content is accurate at the time of publication and is subject to change.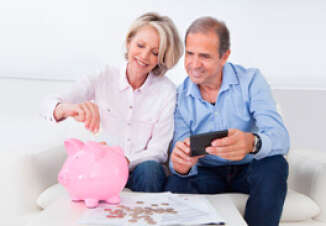 In the past, Americans expected to retire on time, but these days things have changed – Americans are now gearing up to save seven years longer for their retirement than those who have already retired, according to a new study by HSBC Group research. But Americans are not doing better or worse than their international counterparts who are also looking at a seven-year savings gap.
In their newest Future of Retirement – Generations and Journeys report, HSBC surveyed 18,207 people from across the globe in 17 countries to find out their level of financial security no matter what their life stage.
While they found some similarities by speaking with over 1,000 Americans, they found out that not only will they be saving longer, they working longer too. "Americans did stand apart from the world in one important area: the number of years in the workforce. Americans work an average of 5 years longer compared to their global counterparts - 35 years versus 30, respectively," said Michael Schweitzer, Global Head of Sales and Distribution.
Hindsight is 20/20
When confronted with the fact that they will have to save longer, 44% of American pre-retirees said that they wished that they had started saving sooner, while 33% wish they had put a larger chunk aside for retirement.
But sometimes saving isn't so easy, with 35% reporting that they have run into challenges when it came to socking away money for retirement, with some stopping or trying to cope with meeting their savings goals in other ways.
Yet, they also found that some still aren't saving, with 14% of people reporting that they haven't started saving for retirement at all - and 3% of them are 60 or over.
When the study looked at American retirees they found that 56% are digging into their savings to keep their retirement going. Some are also using Social Security (51%), while others are relying on stocks (38%), mutual funds (32%) and a spouse or partner's income (29%) to keep it going.
The gender divide
Is there a gender divide when it comes to saving for retirement? According to the study there is, with men starting to save for retirement when they hit 29, while women wait until they hit 34 or so.