The content is accurate at the time of publication and is subject to change.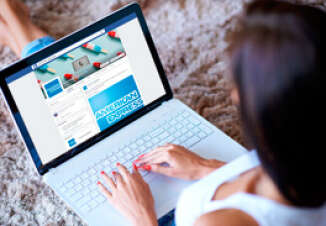 While new films were being shown in Cannes, American Express was also on the scene to unveil their plans to team up with Facebook. Why? They want to use the social media stream to connect with their cardholders.
Facebook would help them create a platform where cardholders can sign up to receive purchase notifications in real time via Facebook messenger, whether they buy a latte or airline tickets. But they would also get access to other kinds of important credit card information and services via Facebook.
For instance, if a Platinum cardholder bought tickets going from Vegas to New York, they would get a note with their purchase notification letting them know that they can use the The Centurion Lounge while at the airport. They could also get a restaurant recommendation or two for their trip.
"As a long-time partner of Facebook, we're thrilled to be working together to create an innovative experience for our Card Members on Messenger," said Dave Wolf, vice president, Digital Partnerships & Development, American Express. "We know our Card Members appreciate the convenience of receiving information from Amex on digital platforms where they're already spending time. The concept demoed today shows how we could help them stay on top of their purchases and take advantage of their Card benefits. The scale and flexibility of the Messenger platform makes it a powerful channel for us to explore new ways to connect with Card Members."
Bots make it all possible
The messages and notifications about everything from credit and debit card purchases to restaurant recommendations and lounge access are due to the use of bots, which give Amex and other brands a seamless way to communicate with their cardholders. And Facebook believes cardholders will like what they see.
"We believe that people will value the ease and convenience of being able to view their purchases and key benefits associated with them and we look forward to sharing how American Express is bringing this innovative new experience to life," said David Marcus, vice president, messaging products at Facebook.
American Express, is a worldwide services company, offering their customers with a wide range of credit cards, services and products, including travel services, Plenti rewards program, gift cards, prepaid cards, merchant services, corporate card, business travel and corporate responsibility.