The content is accurate at the time of publication and is subject to change.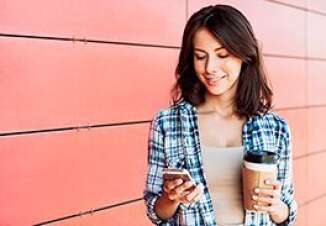 Apple and Goldman Sachs Group are partnering to roll out a new credit card according to the Wall Street Journal. The new Apple Credit card is expected to launch this spring. While information is limited for now the reporting by the WSJ indicates that the new card is expected to give cardholders 2% back on many purchases, and perhaps more on purchases made at Apple.
The 2% cash back is not the only extra included with this card. It is also expected to come along with special tools that go hand and hand with using the Apple Wallet app. This added tech bonus will give cardholders a way to get detailed information on their spending habits in real time right from their phone. The reporting indicates that cardholders will be able to get notifications when the system notices changes in their spending habits to help thwart fraud or even if they go off their budget.
Visa, MasterCard, or Discover? Right now there is no indication what network will be helping roll out the new Apple Credit Card. There is also no word on whether or not there will be an annual fee for this card or a welcome bonus.
The Apple Barclaycard is still available
The new card would not be the only Apple card on the market, right now the Apple Barclaycard is available to consumers offering triple points for every dollar they spend with Apple, and double points when eating out. They earn one point per dollar on all other purchases.
When purchasing Apple products they also get access to special financing options during the first month they have their new card to make buying new tech more cost-effective.
Once cardholders hit 2,500 points they automatically get a $25 Apple Store gift card or an App Store & iTunes gift card.
The package for the Apple Barclaycard also comes along with $0 Fraud Liability protection, so cardholders are not liable for unauthorized purchases. They also get ID Theft Protection so if they have an issue they can get some help notifying credit bureau that they are a victim of identity theft, and of course get a replacement card.
There is no annual fee for this card.