The content is accurate at the time of publication and is subject to change.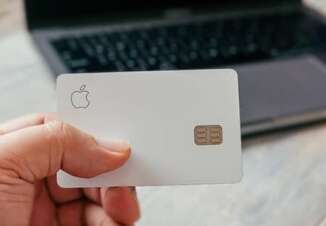 Apple launched their own credit card - Apple Card - in 2019. Now, they are introducing Apple Card Family - an innovative way to share Apple Card and build credit together.
Apple Card Family will allow spouses and parents to share or co-own an Apple Card. That is Apple Card's way of adding authorized users to a credit account where all "participants" must be part of the same Family Sharing group and be 13 years of age or older.
Apple Card Family will become available in the U.S. in May and allow customers to add up to five people to the Apple Card account. Eligible customers will be able to co-own Apple Card by merging their credit lines. Both co-owners will be able to build credit history together, see each other's spending, and share the responsibility of making payments.
Children added to Apple Card Family are not co-owners, but participants. They can learn how to spend independently and responsibly, while co-owners will be able to see their spending and control their purchase limit.
Apple Card also offers Daily Cash (which gives up to 3% of every purchase as cash), and co-owners and participants will each receive Daily Cash for their Apple Card purchases. The card has no annual fee or charges for foreign transactions or late payments. So, if you were looking for a tool that will allow your family to run finances in a more equitable way, Apple Card Family may become such a tool for you.