The content is accurate at the time of publication and is subject to change.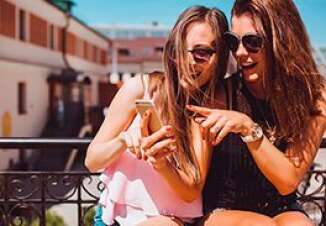 Along with the announcement of the new Apple TV platform came the news that the Apple Card is coming this summer. If you leave your wallet at home never fear because the Apple Card will be built into the Apple Wallet app on your iPhone. Using this credit card will be very similar to using Apple Pay to make payments. What is different is that cardholders will also be able to earn rewards via their Daily Cash program. With each purchase using the virtual card, they earn 3% back on purchases made via Apple and 2% back on all other purchases. Rewards will be calculated and available to cardholders every day via Daily Cash.
The new Apple Card will streamline how people apply for the card, while also doing away with a variety of fees including annual fees, late fees, international fees, and over-the-limit fees. They are also interested in helping cardholders play less interest with this new card. What about security? The Apple Card is also outfitted with a variety of security and privacy protocols, using Face ID or Touch ID to authorize payments. "Apple Card builds on the tremendous success of Apple Pay and delivers new experiences only possible with the power of iPhone," said Jennifer Bailey, Apple's vice president of Apple Pay.
Applying for Apple Card
People who are interested in getting the Apple Card can apply using the Wallet app loaded into their iPhone. The application is designed to take a few minutes to fill out, and once approved people can start using their new Apple Card via Apple Pay in real time and earning rewards right away.
Apple has partnered with both MasterCard and Goldman Sachs to roll out this card. "We are excited to be the global payments network for Apple Card, providing customers with fast and secure transactions around the world," said Ajay Banga, president, and CEO of MasterCard.
While the Apple Card can be used virtually they have also created a titanium Apple Card that can be used when people are shopping at places that require an actual credit card. It is important to note that with the titanium card people will earn 1% back.
Earning and getting rewards every day
With the Apple Card people will receive their rewards every day, earning the 2% back on all purchases, and 3% back on purchases made via Apple, whether they are shopping in the store, the App Store or Apple services.
They will not have to wait to get them or use them. The system gives them a percentage back on a daily basis and their Daily Cash can be used right away when paying with Apple Pay. They can also opt to use it toward their balance, or gift it to a friend or a family member using Messenger.
Paying less interest
For many people paying interest is an issue, and Apple wants to help cardholders pay less interest, so much so if the cardholder misses a payment they won't be hit with a penalty interest rate. To help keep the interest rates down the Apple Card gives cardholders a full range of payment options, while also adding up the overall interest cost on a variety of payment amounts - all of which is done in real time.
The card will also suggest that people pay more each month, and they can also schedule payments more often. "Apple Card is designed to help customers lead a healthier financial life, which starts with a better understanding of their spending so they can make smarter choices with their money, transparency to help them understand how much it will cost if they want to pay overtime and ways to help them pay down their balance," added Jennifer Bailey.
Tracking purchases, and getting support 24/7
When it comes to viewing their purchases the system provides cardholders with real-time information on new transactions. Machine learning technology and Apple Maps lets the system give cardholder's detailed information about their transactions, including the location and the retailer's name. Transactions will also be color-coded by category, whether that is Food and Drinks, Shopping, Entertainment or something else.
The system will also add up the purchases to give cardholders a total understanding of their spending. Cardholders will also be able to check out their balance in real time. If they have any questions all they have to do is message Apple Card using their iPhone. The support services are available 24 hours a day, seven days a week.
People who want more information about the card can register to get the latest news on the website.