The content is accurate at the time of publication and is subject to change.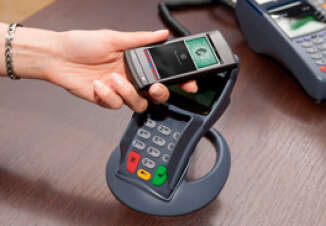 Corporate American Express cardholders can now use Apple Pay, so they can pay with purchases when they are on the go with their Apple devices, whether an iPhone, iPad or Apple Watch. This new option is only available for U.S. corporate cardholders.
Amex says they are the first corporate card portfolio to integrate their cards with Apple Pay. In late 2014 they began adding the technology to consumer cards and OPEN Small Business cards. Adding it to corporate cards is a way to give their corporate customers more options when it comes to making payments.
"Businesses today are going digital, and American Express is at the forefront of digital innovation, helping companies to streamline their payments systems and simplify their processes," said Greg Keeley, executive vice president, Global Corporate Payments, American Express. "We continue to invest and expand digital offerings for our corporate customers in ways that maximize security and enhance the user experience."
Apple Pay Security
With Apple Pay, users can make payments using their Apple devices at participating retailers who have point-of-sale registers with near field communication technology (NFC.) While ease of use and convenience when shopping is a primary reason for using Apple Pay, security is an added plus.
Cardholders add their credit card to Apple Pay, but the device does not store the number and it is not stored on Apples servers. Instead the system creates a one-of-a-kind account number, which is then encrypted and placed in the mobile wallet in the individual's Apple device.
When people use their phone to make a payment, whether that's to buy an in-flight drink, or merchandise at a retail store, the device creates a unique security code, which is used only for that transaction. Each transaction gets a new code assigned to it.
When actually making the payment the phone is tapped at the terminal or authenticated within an app using a fingerprint. For more information on Apple Pay, please visit www.amex.co/applepay