The content is accurate at the time of publication and is subject to change.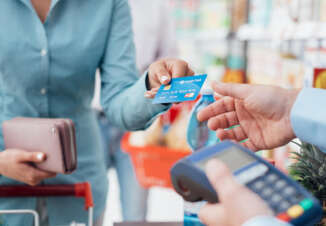 Many Americans expect that sending kids back to school will be more expensive this year. Supplies may cost an extra $100 to $200. Shoppers expect that clothing and shoes, school supplies, tech, and furniture for dorm rooms will be especially expensive this year.
While back-to-school shopping can be more expensive for many families, there are ways to save on back-to-school items. Deals and discounts will be more important than ever this year. Here are some other tips to save on shopping while sending the kids off to school:
Get a supply list and stick to it: it's easy to get carried away while school shopping when you do not have a list of items you need to buy. A list will help you to save money by buying just what school requires.
Shop Early: prices can change throughout the back-to-school shopping season, and you never know when there is another sale. If you check retailer's websites and stores often, chances are you won't miss on a discount.
Leave the kids at home: while you may want your kids to feel part of the back-to-school shopping process, it's usually not a great idea to have them around. Kids are going to want more expensive items that may cost five times what they should or you intended to spend on them.
Buy in bulk with friends: you can buy some items in a large, money-saving quantity at a place such as Costco or Sam's Club.
Check out your credit card offers: some credit cards offer rebates or rewards on select categories throughout the year. For example, the Discover it® Cash Back card has 5% cash back categories that change every quarter (activation and caps apply). At the very least, you can always earn a standard 1% back from each purchase you put on the card.
Don't buy what you don't need yet: if you need some seasonal items for your child, like a winter coat, don't rush to buy it. There are always seasonal sales and you can get that item later when it's on sale.
Earn credit card sign-up bonus: since you're going to spend money anyway, why not make it as profitable as possible. Welcome offers may be worth hundreds of dollars and you will usually have several options to redeem them. Rewards you earn with a credit card can help you save on future purchases.
Get a 0% intro APR credit card: when you need some time to pay off your back-to-school expenses, consider putting them on a 0% interest credit card. The 0% purchase APR offers range from 12 to 21 months, but keep in mind that when the promo rate is over, a go-to annual percentage rate will apply.