The content is accurate at the time of publication and is subject to change.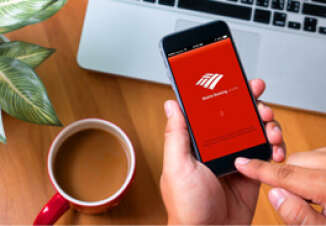 Mobile banking is becoming more and more popular for everything from depositing checks and making transfers between accounts to checking balances. In keeping with this trend, Bank of America will be rolling out a series of updates for the mobile app and online platform. These upgrades include everything from spending and budgeting tools to a financial wellness aspect and the ability to find deals nearby.
"These newest offerings are all about connecting to the unique needs and personal goals of the more than 21 million mobile users we serve," said Michelle Moore, head of Digital Banking at Bank of America. "We recognize that for each individual, gaining control over their financial lives and making finances simpler and easier to manage means something different, and we are committed to providing customers the tailored solutions they want to make their financial lives better."
Education, budgets and balances
With these upgrades to their mobile platform they have included a new tool designed to streamline money management and financial education. It gives users the ability to easily track how and where they are spending their money, while also providing access to Better Money Habits to help them get a handle on their finances if need be.
It can be found via both online and mobile banking platforms, offering income and spending comparisons, a synopsis of spending trends (13 months worth). People can also either build a budget themselves or have the system create one for them based on their history. They will be rolling these features out in January of 2017.
What to know your balance without signing into your account? Now you can with the new My Balance feature. When people enroll to get this feature, which is available for both Android and iPhone devices, the system can be personalized so their balances show up on their mobile banking home page.
Finding deals with BOA
Bank of America card and account holders will be able to take advantage of their new Deals Near Me feature, which lets them look for and snag nearby BankAmeriDeals, offering up to 15% cash back when shopping at selected retailers using their Bank of America payment cards.
A few more upgrades have been added including the ability to check out and then download eStatements, control paperless settings and access check images right after making their deposit.