The content is accurate at the time of publication and is subject to change.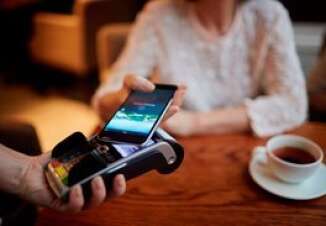 These days' people are looking for more ways to make payments on the go whether that means tapping their watch, smartphone or something else. To up the ante for their customers, Bank of America has inked an agreement with FitPay paving the way for BOA's customers to use their credit and debit cards to make payments with any device or wearable that is outfitted with the FitPay payment technology.
This technology could ultimately be used at both NFC-enabled terminals and Bank of America ATMs. "As digital payments evolve, our goal is to give Bank of America customers access to payment options that are easy to use and highly secure," said Mark Monaco, Head of Enterprise Payments at Bank of America.
"Working with FitPay will allow our customers to use a range of new contactless payment devices to improve the payment experience, provide a high level of security, and fit seamlessly into any lifestyle," Monaco said.
The internet of things and BOA
With this deal, Bank of America will take part in FitPay's Digital Wallet Program, which lets manufacturers of Internet of Things (IoT) and wearable devices integrate contactless payment abilities into their gear and products.
With this deal consumer's with Bank of America credit and debit cards would then be able to use their devices and wearables to make payments, whether using a bracelet, fitness monitor, smartwatch or something else. Currently, fifteen manufacturers are outfitting their products with FitPay.
Keeping security on high
FitPay uses tokenization to create secure payments, so rather their account information being used for a payment a one-time unique token or code is used instead. Tokens are already used by chip enabled cards and digital wallets to secure payments.
"We are very pleased to be working with Bank of America to give their customers access to the latest payment technology," said Michael Orlando, COO of NXT-ID and President of FitPay, Inc.
"Broad adoption of digital payments requires fundamentally changing the payment experience and making new payments methods widely available. Our work with device manufacturers and Bank of America is driving both of these goals," said Orlando.