The content is accurate at the time of publication and is subject to change.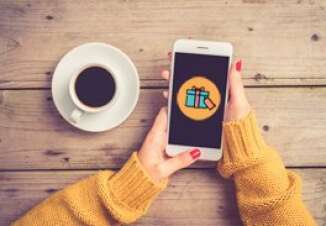 Bank of America gives cardholders a new way to keep track of their rewards with the launch of My Rewards, a new dashboard. Bank of America customers can earn rewards across multiple platforms and once in this new dashboard they can review and manage their rewards across all the Bank of America rewards programs, including Preferred Rewards, credit cards, and BankAmeriDeals.
Very soon people will be able to use the My Rewards dashboard via the Bank of America website. They will be integrating the dashboard into the Bank of America mobile app in October, so people will be able to check out their rewards while on the go. "My Rewards is a game-changer that enhances our industry-leading rewards programs. It provides clients a new level of visibility into rewards they have earned to date and how they can earn even more as their relationship with us grows," said David Tyrie, Consumer Products executive.
"My Rewards will change the way our clients think about their rewards, offering greater transparency across programs to earn and redeem rewards in a simpler way."
The dashboard
My Rewards was designed to provide users with a streamlined experience when tracking and managing their rewards. Once in the dashboard, the system takes them to a summary page, giving them a quick overview of all their rewards. They also get a simple breakdown of the rewards they earned from each program.
People can also get a deeper understanding of their rewards and each program from within the dashboard. For instance, people who are part of the Preferred Rewards program can check out a wide range of information while in My Rewards, including:
Credit card rewards bonuses

Discounts on banking services

Merrill Edge $0 online stock & ETF trades

Loan discount benefits
People can also take a look at their credit card rewards, and redeem them. They can also get more information on how to shop with BankAmeriDeals and earn rewards here too.
Built using Customer feedback
This new dashboard was created using feedback from cardholders and customers. "Our 36 million digital clients continue to drive our innovation in mobile, and My Rewards is a great example of that," said Michelle Moore, head of Consumer Advanced Solutions and Digital Banking. "Clients told us they wanted more visibility into how their rewards stack up, and this new feature provides them one convenient place to see and manage their rewards."