The content is accurate at the time of publication and is subject to change.
This content is not provided by Citi. Any opinions, analyses, reviews or recommendations expressed here are those of the author's alone, and have not been reviewed, approved or otherwise endorsed by the Citi.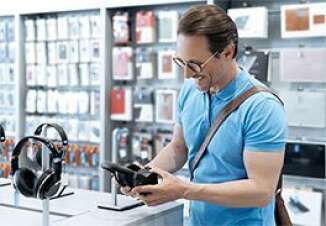 Barclays is making changes to their credit card benefits and plans to remove price protection on November 1, 2019.
The price protection benefit allows you to get (aka refund) the price difference if the price of a purchased item goes down within a specified time period. By removing this benefit, Barclays will join other issuers, like Discover and Citi, a Credit-Land.com advertising partner, who've already done it. Barclaycard will remove price protection from all cards, not only from Mastercard credit cards.
In addition to price protection, there are some other benefits that Barclays will remove. Here's a list of them:
Extended Warranty protection (being removed from all cards);
Return Protection or Satisfaction Guarantee (being removed from all cards);
Purchase Protection (being removed from all cards);
Trip Delay benefits.
While some benefits are removed, the others are added or improved. For example, Barclays is planning to add Cell Phone Insurance and some Identity Theft benefits, improve Auto Rental Collision Insurance and Roadside Dispatch benefit.
More details about benefits that are being removed and added can be found in the Rewards and Benefit section of the Barclays' online credit card account.
Barclays cardmembers should be able to review an updated guide to benefits at BarclaysUS.com starting October 1, 2019. Also, all cardmembers should be notified about changes via email or a pop-up upon login to their online account.