The content is accurate at the time of publication and is subject to change.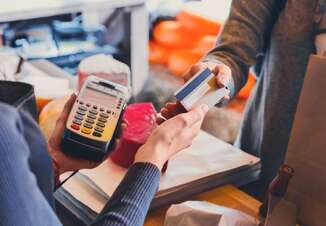 The Chase Freedom and Chase Freedom Unlimited cards have a new welcome offer for those who love cash back rewards and haven't had the two cards before.
The cards currently have a standard welcome offer, which is the same for both cards: $200 bonus for spending $500 on purchases in the first 3 months. The new welcome offer allows earning 5% cash back on grocery store shopping within the first year of cardmembership. Great offer but with conditions.
First of all, there is a cap to how much you can earn with the 5% cash back grocery offer. You will earn on up to $12,000 spent in the first year. That means the maximum cash back you can earn is $600. If you spend less than $12,000 on grocery a year, then your earnings will be lower, but still at 5% cash back rate. And the second is that this offer does not include purchases made at Target® or Walmart®. You will earn a regular 1% cash back on grocery purchases at those retailers.
To qualify for the additional 5% cash back welcome offer, you should be new to either of the cards. In other words, you should not have either Chase Freedom or Chase Freedom Unlimited card. Also, if you had any of these two cards in the past and close them, make sure the new cardmember welcome bonus was received more than 24 months ago.
Other perks you can receive with either of the cards:
Cash back on everyday purchases
intro APR for 15 months on purchases
5% cash back rewards on qualifying Lyft rides through March 2022
Complimentary 3 months of DashPass from DoorDash.