The content is accurate at the time of publication and is subject to change.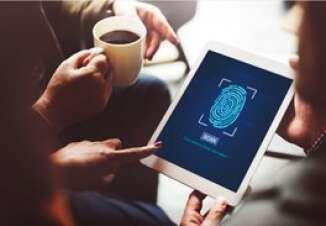 Biometrics are here, and Visa has announced a new pilot program with Mountain America Credit Union and Bank of Cyprus offering customers at those banks the chance to try out a new EMV dual-interface payment card. This card has a chip and is contactless-enabled, letting them use their fingerprint to authorize their payment, similar to how smartphone users unlock their phones.
This on-card biometric technology allowing contactless payments will be tested as an alternative to more conventional authorization methods including using a PIN or signature. It is part of their ongoing initiative to provide their customers with streamlined authentication methods.
"The world is quickly moving toward a future that will be free of passwords, as consumers realize how biometric technologies can make their lives easier," said Jack Forestell, head of global merchant solutions, Visa Inc.
"As electronic payments expand dramatically around the world, Visa is committed to developing and investing in emerging capabilities that deliver a better, more secure payment experience," he added.
The pilot programs are slated to begin early this year.
Checking out is just a fingerprint away
What does it mean to use a biometric-enabled credit card? When the user puts their finger on a sensor on the card, the network performs a comparison between that fingerprint and one that is stored in the card. If the fingerprints match, the payment is authorized.
There are a set of red and green lights integrated into the card's design, which lets the user know if there is a match or not.
To keep security on high, the user's biometric data is warehoused in the card, in order to protect the data and keep it private. According to Visa, because the biometric data is one of a kind then it makes it much harder for cyber thieves to replicate it and engage in fraudulent activities.
The cards they are using in the pilot are also EMV contactless-enabled, so people can use them to also tap and pay at checkout.
With these new cards, retailers do not need to upgrade the hardware because they work with already existing payment terminals that take contactless or chip-based payments.
Biometrics trending
In a recent study, Visa discovered that consumers are intrigued by biometrics, with 65% of people already aware of the technology and 86% indicating that they would use biometrics to verify who they are and to make payments.
"Mountain America Credit Union is proud to be an early partner with Visa and other industry leaders on this innovative biometric card solution," said Matt Farrow, assistant vice president of payment and card services, Mountain America.
"We are excited to explore the enhanced security benefits that biometrics can provide to credit and debit card transactions while preserving focus on convenience for consumers," he said.