The content is accurate at the time of publication and is subject to change.
This content is not provided by Citi. Any opinions, analyses, reviews or recommendations expressed here are those of the author's alone, and have not been reviewed, approved or otherwise endorsed by the Citi.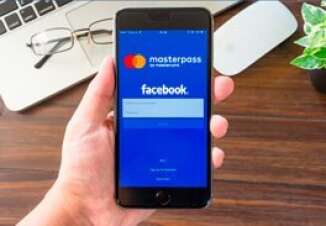 Shopping via social media platforms is gaining traction with consumers, and with this in mind MasterCard will be rolling out Masterpass - enabled bots designed to make shopping with Facebook Messenger easier for consumers when ordering through Subway, FreshDirect and The Cheesecake Factory. They announced this initiative at Facebook's F8 Conference, which is an event for developers.
How do the bots work? They actually leverage artificial intelligence (AI) technologies so that consumers can check out a retailer's wares, create an order and then pay for it using Masterpass - and they never have to leave the Facebook Messenger platform. The bot for Facebook Messenger that was designed specifically for Subway will be rolled out at over 26,500 restaurants across the United States.
These bots can be used along with all Masterpass-enabled wallets created by issuers and banks, which include Citi, a Credit-Land.com advertising partner, and Capital One. This technology-based expansion is exciting for MasterCard.
"The MasterCard vision is to support all forms of commerce - addressing the full range of merchant experiences and consumer needs, and ensuring that every one of our accounts is as digital as the people using them," said Garry Lyons, Chief Innovation Officer, MasterCard.
"Masterpass-enabled bots on Messenger offer both merchants and consumers innovative, compelling and secure digital payments on an extremely popular and active platform," he said.
Closer look at the bots and the tech
The Masterpass-enabled bots can be used by a wide range of brands, whether that is a restaurant, a retail chain or something else. They are designed to give people a personalized experience when shopping on social media streams.
In the beginning of the year, MasterCard rolled out its experimental Masterpass Chatbot API via the MasterCard Developers platform, so that retailers could start testing out the technology and using it on their digital channels and platforms.
MasterCard also partnered with Turkish mobile retailer Getir, a partnership that allowed a Masterpass-enabled bot to help people shop for over 600 items from within the Messenger platform. Once they were done shopping, they could pay for their merchandise from Messenger as well. The system also guaranteed customers that their order would be delivered to their doorstep within 10 minutes.