The content is accurate at the time of publication and is subject to change.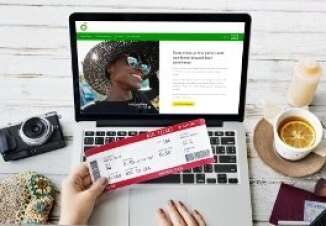 United Airlines and BP have joined forces so that BP Driver Rewards and United MileagePlus members can earn up to triple miles on gas purchases, as well as use their miles to buy gas at BP locations within the United States. Program members will also be able to earn miles on other purchases made at these locations.
Once signed up, members will score a 200-mile bonus after their first gas purchase. This is the only program that lets customers and cardholders to not only earn airline miles, but also use them to buy gas.
"This unique program demonstrates our commitment to providing MileagePlus members with an industry-leading experience," said Luc Bondar, president of MileagePlus Holdings and vice president of loyalty at United Airlines.
"We want our members to have a variety of ways to earn and use miles, and they will be able to conveniently do so for fuel purchases with BP," he added.
Earning 200 bonus miles
Members enrolled in either BP Driver Rewards or MileagePlus that sign up for the new program and make a purchase at the pump will get 200 bonus miles.
To earn the bonus, they have to make their first gas purchase with the credit or debit card they have linked to the program.
Doubling and tripling down on miles
Program members will earn one mile per gallon when buying gas, but they can double their points by using a credit or debit card linked to their account.
What about triple points? If they opt to buy premium grade gas at the pump, they score triple points as long as they pay for their gas using a payment card linked to their account.
For those who want to save money on their gas purchase, they can use up to 60 MileagePlus miles per gallon. With this option, they'll save 50 cents a gallon as long as they use a payment card that is linked to the program.
"We are thrilled to work with United Airlines to launch this exciting partnership," said Rick Altizer, senior vice president of sales and marketing at BP. "We know that consumers want more choices when it comes to how they are rewarded by BP, and this program makes it even easier for our customers to save money on fuel purchases."
To sign up for the rewards program people can visit the website.