The content is accurate at the time of publication and is subject to change.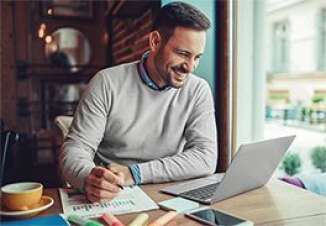 Brex, a corporate card for ecommerce, has now partnered with BigCommerce, a SaaS ecommerce platform. With this deal, all BigCommerce merchants now get access to a Brex line of credit, which gives them 60-day payment terms along with interest-free financing. They can access this line of credit via the BigCommerce App Store.
Excitement is on high for both companies, who are looking to give their cardholders more in terms of choice and service. "Our partnership with Brex further illustrates our commitment to providing merchants access to the highest-caliber technologies and service providers available in the industry," said Russell Klein, Chief Development Officer at BigCommerce.
"Brex shares our desire to help merchants sell more and grow faster to maximize success, and we look forward to working together to mutually support customers," he added.
More rewards with Klaviyo and 15% off too
But that is not all going hand in hand with the announcement Klaviyo, a growth marketing platform for online businesses, is now part of the Brex ecommerce rewards program. This partnership means that Brex cardholders will get 15% off when they join Klaviyo. This discount is good for the first six months cardholders are with Klaviyo.
Both the partnership with BigCommerce and Klaviyo, are part of an ongoing process by Brex designed to provide cardholders with access to additional resources. "Brex continues to invest in its ecommerce offering, and building new, high-quality partnerships with ecommerce platforms is a critical component of that strategy," said Henrique Dubugras, co-founder and co-CEO of Brex.
The Brex Card
With the Brex Card ecommerce businesses receive a virtual card and an actual card. It can be used like a traditional credit card and it is part of the MasterCard network, so it has worldwide acceptance. The Brex card is a corporate card that does not make the founders of the business provide personal guarantees, credit scores, or security deposits. Cardholders have 60 days to pay off their purchases, and there is no interest charged.
This card comes along with fraud protection, so cardholders are never liable for unauthorized transactions. The accounts come along with 24/7 fraud monitoring, Purchase Protection, and ID Theft.
Cardholders also get access to a variety of discounts at a variety of service providers including Google Ads, Zendesk, Sendgrid, and Postscript.
For more information, people can check out the website.