The content is accurate at the time of publication and is subject to change.
This content is not provided by Citi. Any opinions, analyses, reviews or recommendations expressed here are those of the author's alone, and have not been reviewed, approved or otherwise endorsed by the Citi.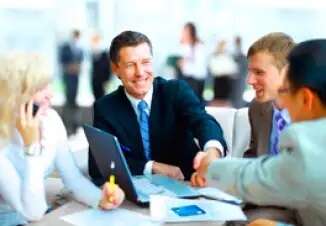 Brooks Brothers and Citi, a Credit-Land.com advertising partner, Retail Services have inked a new multi-year credit card deal, and this new partnership paves the way for Citi to provide the 200-year old apparel retailer with co-branded and private label credit cards. They will also acquire the Brooks Brothers credit card portfolio as part of the agreement.
"This is a significant new relationship for Citi Retail Services and continues our momentum on the heels of several new partnership agreements and renewals," said Citi Retail Services' Craig Vallorano, Managing Director for Business Development and Strategy. "Brooks Brothers is one of the most iconic apparel and lifestyle brands in the world and we are pleased they chose us as a partner to continue to grow their business while serving their loyal, engaged customers."
For Citi this new relationship comes after signing on to several other new retail partners including Best Buy, Volkswagen U.S. and CNH Industrial. They have also renewed contracts with other retailers over the last year, including Macy's, Inc.
Brooks Brothers expansion
For Brooks Brothers teaming up with Citi is seen as being an important part of their new growth and brand innovation strategy designed to bring more customers on board, and deepen their relationships with already existing customers.
"For nearly 200 years Brooks Brothers has prided itself on delivering exceptional customer service and building multi-generational relationships with our customers," said Brooks Brothers CEO Claudio Del Vecchio. "Our newly formed partnership with Citi and their commitment to innovation and service will help ensure that we continue to put the customer first."
Citi Retail Services offers customers around the world a variety of private label and co-branded consumer and commercial credit card products. They service about 90 million accounts for a variety of retailers and brands, including Sears, Home Depot and Shell. They also offer retailers multi-channel retailing expertise and digital options, as well as analytics capabilities, all of which are designed to assist retailers with expanding their businesses.