The content is accurate at the time of publication and is subject to change.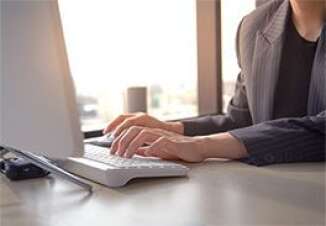 Capital One Financial Corporation was hacked on July 19, 2019, with just about 100 million Americans and 6 million Canadians being affected by the breach. While Capital One has reported that no credit card numbers or log-in information were breached during the cyber incident, the suspect did get the personal data of people who applied for Capital One Credit Cards and additional cardholder information.
The information accessed spans from 2005 to early 2019 and includes people's names, phone numbers, email addresses, addresses, birthdays, self-reported income, zip codes and postal codes.
Individuals who became cardholders had additional information accessed as well, including credit limits, payment history, credit scores, contact information, balances, and payment history.
What about cardholder's social security information? They indicate that more than 99% of Social Security numbers were not affected by the breach. What does that mean in terms of numbers? When you do the math just about 140,000 Social Security numbers were accessed, and approximately 80,000 linked bank account numbers of secured credit card customers were compromised in the United States. In Canada, about 1 million Social Insurance Numbers were compromised.
Suspect in custody
The good news is that the FBI has arrested a suspect for the crime. They took Paige A. Thompson, a former software engineer, into custody for allegedly hacking Capital One's server.
Once Capital One realized that someone from outside the company had accessed the information of both people who had applied for their credit cards and actual cardholders, they sealed the vulnerability that had been used to gain access. They also called in the authorities and began working with them to find the suspect.
"While I am grateful that the perpetrator has been caught, I am deeply sorry for what has happened," said Richard D. Fairbank, Chairman, and CEO. "I sincerely apologize for the understandable worry this incident must be causing those affected and I am committed to making it right."
Is fraud an issue?
According to Capital One, their research suggests that it is improbable that the suspect used customer's information to commit fraud, or that she gave it out to other criminals. That said they are continuing to investigate to make sure this is indeed the case.
But they will also reach out to those who have been affected by this hack, and offer them credit monitoring and identity protection from free.
People in the United States who want more information can visit the webpage they have set up for this incident.