The content is accurate at the time of publication and is subject to change.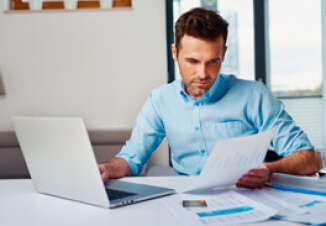 Legislation enacted by Congress in the spring of 2009 has saved consumers more than $16 billion in credit card fees over the past six years, according to a new report from the Consumer Financial Protection Bureau (CFPB).
The Credit Card Accountability Responsibility and Disclosure (CARD ) Act prohibits credit card issuers from charging certain fees, such as over-limit fees, excessive late fees, and other back-end fees. Still, the director of the agency said concerns remain about other practices, like deferred-interest promotions. "There is more work to do," said Richard Cordray.
Cordray emphasized that the CARD Act has helped consumers analyze costs and risks associated with industry pricing practices. Since the CARD Act, credit has become easier to get, and the number of new credit accounts has grown at a rapid pace.
"With commonsense rules in place, credit cards are safer and more affordable, credit is more available, and companies remain profitable with improved customer satisfaction," said Cordray. When the CFPB was formed, in July 2011, the agency took over responsibility for the CARD Act.
More than one trillion in transactions
The CFPB estimates that over 60% of American adults have at least one credit card. More than 14.5 billion credit card transactions were processed in the first half of 2015 alone, representing over $1.3 trillion in purchase volume. This report, which is the second one the CFPB has done on the CARD Act, included the following findings:
• More than $9 billion in over limit fees have been avoided since the CARD Act took hold. The average over limit fee of $35 used to be charged anytime consumers accidentally charged more than their credit limit. Now, folks have to opt-in for over limit charges; effectively eliminating these fees.
• More than $7 million in late fees have been avoided, due to the CARD Act changes. While not prohibiting late fees, the CARD Act says that penalty fees must be "reasonably and proportional." The CFPB said late fees have declined by an average of 20% since the legislation was enacted.
• The cost of credit has declined by about two percentage points thanks to the CARD Act. The "cost of credit" refers to all fees and finance charges consumers pay to card issuers.
• Available credit continues to climb. Since 2012, available credit has risen 10%, and is increasingly available to a wider swath of consumers.
• In 2014 alone, more than 100 million new credit card accounts were opened.
• Many more people now have free access to their credit scores; the CFPB estimates that more than 100 million cardholders can get their credit score for free through their card issuer.
Concerns remain about deferred-interest promotions that charge interest retroactively if the balance is not paid in full by the time the promotional period ends. The CFPB also said they are worried about card issuers that cater to people with subprime credit scores, which may charge origination and maintenance fees and have lengthy, difficult-to-understand customer agreements. Debt collection practices and rewards programs with unclear terms and conditions were also mentioned as points of concern for the CFPB.