The content is accurate at the time of publication and is subject to change.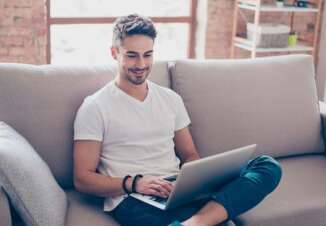 Verizon Media launched a new personal finance website - Cashay - which is aimed primarily at younger audiences. The service offers fresh viewpoint on money, managing finances, and other stages of life.
There were some standalone millennial-focused financial projects like Moneyish from Dow Jones or Coinage from Time Inc., but they have become a part of other publications or, which is sadder, ceased to exist. Now Verizon Media developed a new standalone site for younger readers to provide personal finance guidance.
The site will feature content on various topics like managing student loans, improving credit scores, savings, debt, mortgages and other financial issues from taboo topics to insightful explainers. The content will consist of Cashay's editorial staff stories, special reports and series from the Yahoo Finance team, and collection of articles from Financial Fitness Group, the project's content partners. All content will be neatly grouped according to major life events to help users navigate the site easily.
"Cashay was launched to deliver the tools and tips that enable [younger] audiences to have a powerful impact in the world. At Verizon Media, trusted content is core to our business, and we're laser focused on creating experiences that improve our users' daily lives," said Joanna Lambert, Head of Consumer at Verizon Media.
Cashay's goal is to help users better understand personal finance and be more confident when it comes to managing finances or making current and future financial decisions. The site is already available in the U.S. on desktop and mobile devices.