The content is accurate at the time of publication and is subject to change.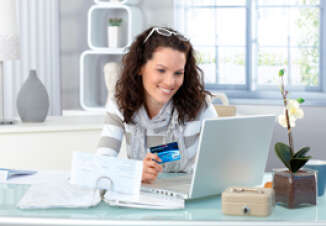 Chase Card Services and Avios Group have announced a multi-year extension of their relationship. For consumers this means that they can continue to earn Avios and cash in rewards with the British Airways Visa Signature Card, which is issued by the two companies.
This agreement builds on their already existing 20-year relationship and provides their customers with more value down the line. "Since year one, we've been proud of the strategic alliance between Chase, Avios and British Airways, and the program we have worked together to establish," said Richard Quigley, President Business Card Unit, Chase. "We look forward to continuing to forge a meaningful relationship to ultimately create new ways to deepen the compelling value provided to cardmembers."
Earning Avios
With the British Airways Visa Signature Card people earn three Avios for every $1 they spent on British Airways, as well as Iberia and Openskies airlines. They then earn one Avios on every $1 spent on other purchases.
When people spend $30,000 with their British Airways Visa Signature card during the year, they earn a travel Together Ticket, which lets them add another passenger onto rewards flight without using any additional Avios. People have two years to redeem this ticket, and is valid for any trip as long as it starts in the U.S. and returns to the U.S. These tickets are subject to carrier charges, fees and taxes.
"We are very pleased to build on our rich history with Chase Card Services and expand on our collaboration to deliver the exclusive value that our mutual travel community enjoys and looks forward to in earning great travel rewards," said Gavin Halliday, Managing Director, Avios.
Some extras
The British Airways Visa Signature Card is also enabled with EMV chips, which are designed to enhance security by generating a one-time code every time a purchase is made. This makes it harder for cyber criminals to steal cardholder data. EMV technology is used around the world, making EMV enabled cards user friendly while traveling abroad. There are no foreign transaction fees with this card.