The content is accurate at the time of publication and is subject to change.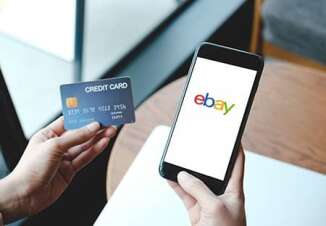 Chase Freedom and Chase Freedom Flex cardmembers can now activate 5% bonus categories for the first quarter of 2022.
From January through March 2022, Chase's 5% bonus categories will be grocery stores and eBay. Grocery stores do not include purchases at Target and Walmart, though. Most likely Chase will put them into a separate category later this year. However, we do not know bonus categories for the remainder of 2022 as Chase hasn't revealed them yet.
As for the 5% cash back rules, they remain the same. Chase Freedom and Chase Freedom Flex cardmembers will earn 5% cash back from Chase on up to $1,500 in combined purchases in the bonus categories above from now and through March 31, 2022. The activation of the first quarter bonus categories will be open till March 14, 2022. And Chase will open activation for the second quarter categories on March 15, 2022.
As you may know, Discover also has cards with 5% bonus categories: they are Discover it® Cash Back, Discover it® Balance Transfer and Discover it® Student Cash Back. Unlike Chase, Discover already revealed the full 5% calendar for 2022. Cardholders of the qualifying cards can now activate the first quarter bonus categories, which are grocery store, and fitness club & gym memberships. Like Chase, Discover excludes Walmart and Target purchases from the bonus category. But, if you look at the Discover 5% calendar, you will see Target as a bonus category in Q2.
Discover 5% Cashback bonus terms haven't changed as well: upon activation, cardholders of eligible Discover cards will earn 5% cash back on up to $1,500 in purchases in bonus categories. When the limit is reached, cardholders will continue earning 1% cash back on all purchases.
Chase and Discover cards can perfectly work together and complement each other well as they offer slightly different 5% bonus categories allowing you to earn maximum cash back in more cash back bonus categories.