The content is accurate at the time of publication and is subject to change.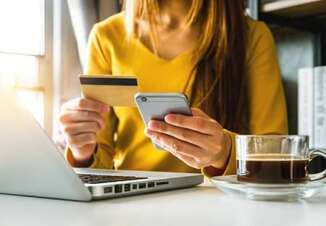 Discover cardmembers can now start planning for 2022 as Discover revealed its full 5% cash back calendar for 2022. The new calendar will keep the categories we already love and there will be a couple of new categories in 2022 Discover 5% calendar.
We are in the fourth quarter now and that means you can activate the fourth category of this year - purchases at Amazon.com, Walmart.com and Target.com are now earning 5% cashback bonus on up to $1,500 in purchases. Plus, you can already activate the first category of the next year and be ready to kick-start your new year of savings.
Here's Discover's full 5% cash back calendar for 2022. Take a look at the bonus categories for the whole year.
January - March (activate now): Grocery stores and fitness club & gym memberships
April - June (activate starting Feb. 1, 2022): Gas stations and Target
July - September (activate starting May 1, 2022): Restaurants and PayPal
October - December (activate starting August 1, 2022): Amazon.com and digital wallets (Apple Pay, Google Pay, Samsung Pay, and Garmin Pay)
New bonus categories are fitness club and gym memberships and digital wallets. And grocery stores and gas stations will stay in bonus categories for one more year. The bonus categories require activation each quarter. You can set up email alerts or add reminders to your calendar to make sure you don't forget to activate.
There is a cap to how much you can earn - up to $75 cash back each quarter. That means, when you spend $1,500 in the bonus categories, your cash back rate will drop to 1%. It resets every quarter meaning that you can earn up to $75 each quarter in bonus categories when you activate, plus everything you earn on other purchases at the 1% back rate.
Credit cards you can use to benefit from 5% cash back include: Discover it® Cash Back, Discover it® Student Cash Back, NHL® Discover it® and Discover it® Balance Transfer.