The content is accurate at the time of publication and is subject to change.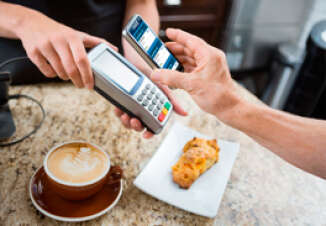 The Chase Freedom mobile app lets cardholders redeem cash back rewards directly from their iPhone or Android device. The app can be used at thirty retailers, including The Gap, TGI Fridays, Regal Entertainment Group, Target, Lowe's, Starbucks, and Toys "R" Us, so people can use it to pay for everything from clothing and latte to a matinee and a night out on the town. Cardholders can download it via the Apple App Store and Google Play.
With the Chase Freedom Card people earn 1% cash back on all their purchases and can earn 5% bonus cash back on up to $1,500 in merchandise bought at key retailers each quarter – and the app is seen as a way to streamlining the rewards process.
"Now we've made it easy for cardholders to take those cash back rewards with them wherever they go," said Pam Codispoti, president, Chase Consumer Branded Cards. "Heading out to shop, dine or have fun just got a whole lot more rewarding,"
Getting your freedom on
To get started people download the Chase Freedom mobile app directly to their phone, the same way they would any other app. Once that's done, they enter in their Chase user ID number and then their password. If they don't have an ID number they will be given an opportunity to create one in the app or they can do it on the Chase website.
At that point they can start using the app to redeem their cash back rewards for merchandise. When making a purchase they tell the app the amount of rewards they want to use and if they don't have enough rewards in the bank to cover their entire purchase, they can use their credit card or another payment method to make up the difference.
With the app they will also be able to make payments using custom made e-gift cards, and the gift cards they don't use can be stored inside the app to be used another day.
Other app extras
People will also be able to use the app to activate their 5% cash back bonus each quarter, when using their Chase Freedom card, as well as use it to send or receive money using either email addresses or mobile numbers.