The content is accurate at the time of publication and is subject to change.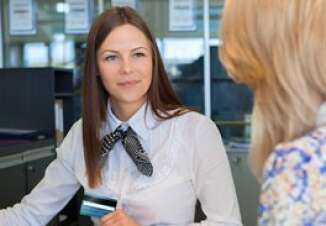 Bonus points can be a great way to get a head start on that trip you've been eyeing and now people with the Chase Sapphire credit card will be able to get there sooner if they sign up for a new Sapphire bank account. Chase's new premium checking comes along with a 60,000 point bonus, which cardholders can use to book a trip via Chase's Ultimate Rewards portal.
The 60,000 point bonus is a special feature for Sapphire credit cardholders, and it will be available starting in October 2018. How much do cardholders have to put into the bank account to get the bonus? They will have to deposit $75,000 or more, and not touch it for at least ninety days. Also, this account is free from ATM fees and includes a variety of perks including commission-free trades. People will be able to set up accounts online and at their local branch.
For Chase, this move is about giving their cardholders and customers more value. "What we learned with Sapphire cardholders was that they love the brand, but for very rational reasons," said Jennifer Piepszak, CEO of Chase Card Services. "They did the math and knew the value that the card benefits and the sign-on points delivered. We want to create similar value for a bank account under the Sapphire brand."
What you get with Sapphire banking
Cardholders who decide to go for the 60,000-point sign-on bonus and deposit $75,000 in their new Sapphire banking account also get access to a variety of benefits. For instance, there are no fees when using an ATM anywhere in the world, and if they are charged a fee at a non-Chase ATM they will be refunded the amount. Also, fees are not charged for foreign transactions and exchanges, outgoing wire transfers and stop payments.
Cardholders also get access to special lounges at concerts, sports, and special events, along with being able to score tickets early and premium seats.
Chase Sapphire credit card
With the Chase Sapphire credit card people also get a 50,000 point bonus with a $4,000 spend during the first 90 days of having the card. When you do the math this equals up to $625 worth of travel benefits. And if they open a Sapphire bank account they will get the additional 60,000 bonus points.
They also earn double points on travel spends, including airfare, hotel stays, taxis and more. When eating out they also earn double points, and all other purchases earn them one point per dollar.
To get more information about Sapphire Banking or the Sapphire credit card people can visit the website.