The content is accurate at the time of publication and is subject to change.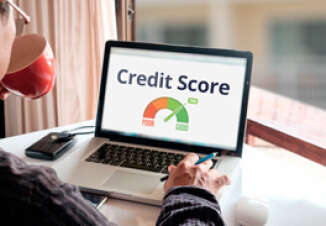 If you're looking to get your credit score in shape or keep it there, actually checking it on a regular basis is your best bet, according to a new study by Discover. Consumers reported that their score actually went up when they checked, and as a side benefit it also had a positive spin on their financial lives.
In Discover's study they found that 76% of those who they call "regular checkers" because they typically check their score at least seven times a year, reported that their credit score improved over the year - for some it increased greatly and for others slightly.
What if they checked their score less often? For those who check their score four to six times a year the results were similar. While just 38% of individuals who checked in to see what was going on with their credit score once a year saw the same kind of results.
Upswing in day-to-day finances
With credit scores going up for people who checked their scores often, you may be wondering if it had an impact on their everyday financial health and the answer is yes. Discover found that 73% of people who are regular score checkers reported that doing so had far-reaching ramifications in terms of helping them stay current on everything from paying bills on time and paying down their loans to keeping the balances on their credit cards low.
On the other hand, 44% of people who had checked their credit score just once over the past year saw the same kinds of positive effect on their behavior.
Underestimating credit scores
What impact do consumers believe their credit score has on their daily lives? While 74% said that they felt like their credit standing was important, just 54% believed that it actually played an important role in their day-to-day financial lives.
This trend continues with a whopping 64% believing that their credit standing had no or very little effect on getting a job, while 47% believed that it didn't make a difference when it came to getting a good insurance rate or renting an apartment. And 32% believed it wouldn't affect getting a student or personal loan.
What about getting a credit card? When asked 29% said it wouldn't affect their chances, and 25% believed it wouldn't impact their chances of leasing or buying a car.
For Discover, helping people see what effect their credit standing has on their life is critical to increasing financial health. "Checking your credit score is one of the simplest things that anyone can do to get on the path to understanding their credit health," said Julie Loeger, executive vice president and chief marketing officer at Discover. "But checking is just the first step. One of the reasons we launched Discover Credit Scorecard is to help people stay on top of their credit by gaining more knowledge of key factors that go into their score."
Consumers can get their free FICO score on the Discover website whether or not they are a Discover cardholder. The Discover survey was conducted in March of 2016 with 2,000 consumers over the age of 18.