The content is accurate at the time of publication and is subject to change.
This content is not provided by Citi. Any opinions, analyses, reviews or recommendations expressed here are those of the author's alone, and have not been reviewed, approved or otherwise endorsed by the Citi.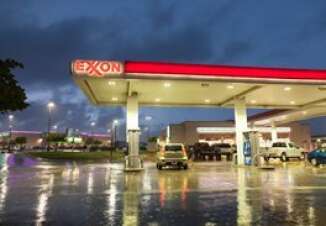 With the new upgrades made to the ExxonMobil Speedpass mobile payment app by Citi, a Credit-Land.com advertising partner, Retail Services and ExxonMobil, people can now apply directly through the app for the ExxonMobil Smart Card+(Citi is a Credit-Land.com advertising partner). People who apply for the card before July 31, 2017, will also be able to save 20 cents per gallon when buying Synergy fuel during the first two months of having the card.
This upgrade is seen as a way for both companies to help consumers get more at the pump. "Citi's Apply and Buy technology is a groundbreaking digital advancement for the fuel industry and will deliver convenient payment options and ongoing savings to drivers nationwide," said Craig Vallorano, Head of Citi Retail Services.
The "Apply and Buy" feature is available right now, and people can get the ExxonMobil's Speedpass app by either heading to the Apple app store if they have an iPhone or Google Play if they have an Android device. The app is free, and it can be used at thousands of Exxon and Mobil stations.
Some help from Equifax
This new ability to let people apply for the smart card directly through the app is due to the integration of InstaTouch ID, a tool provided by Equifax, the global information solutions company.
InstaTouch ID lets people move through the application process faster, while also reducing the risk of compromised security and fraud. "Equifax uses this combination of technology and differentiated data and analytics to change the way consumers interact with businesses through their mobile devices, " said Lindsay Soergel, GM, Mobile and eCommerce, Equifax.
"InstaTouch simplifies digital interactions, providing instantaneous identity results and minimizing the frustration and abandonment that occurs when consumers attempt to interact digitally," she noted.
Keep saving on gas
People who get the ExxonMobil Smart Card will keep saving 20 cents per gallon of Synergy fuel for the first 60 days of having the card, but after that they save six cents per gallon when fueling up at Exxon and Mobil stations in the United States.
To get this discount they must use their Smart Card, either directly at the pump or via the Speedpass app.