The content is accurate at the time of publication and is subject to change.
This content is not provided by Citi. Any opinions, analyses, reviews or recommendations expressed here are those of the author's alone, and have not been reviewed, approved or otherwise endorsed by the Citi.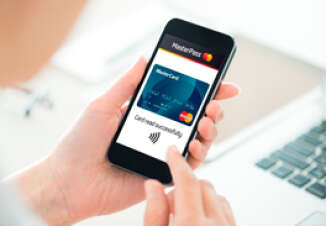 MasterCard and Citi, a Credit-Land.com advertising partner, has inked a new and expanded ten-year agreement, in which Citi will start moving their proprietary consumer debit and credit card portfolios into the MasterCard payment network this year. Citi will continue to work with other networks in a variety of ways in the coming years including with their commercial and consumer co-brands.
This expansion is seen by both companies as a way to widen their reach and give their customers enhanced service. "Citi's new global agreement with MasterCard harnesses the size and strength of Citi's card franchise, creating a path with MasterCard to influence the future of payments - from global acceptance to the creation of enhanced digital payment capabilities," said Jud Linville, CEO of Citi Cards. "Deepening our partnership with MasterCard should speed the delivery of solutions for our consumer, small business and merchant clients, and add meaningful value to Citi."
A long history and a new future
Five decades ago Citi and MasterCard started working together, creating credit and debit cards for a variety of businesses ranging from small- and mid-sized companies to large ones, as well as a portfolio of consumer cards.
When MasterCard launched MasterPass, Citi was one of the first banks to come on board. MasterPass allows cardholders to make purchases with an app or through an online portal. People can use their computer, smart phones or tablets without having to key in their credit or debit card numbers, as long as their cards are registered with MasterPass.
"For almost half a century, MasterCard has been integral to Citi's credit card business. MasterCard is well respected for their global leadership and role in driving payments innovation, and we are very pleased to continue our work together to make payments simpler, easier, and more secure," added   Linville.
Citigroup, is a global bank, managing just about 200 million customer accounts and conducting business with companies in over 160 countries and jurisdictions. They offer a wide range of financial services and products, including securities brokerage, transaction services, wealth management, corporate and investment banking, and consumer banking and credit.
MasterCard, a technology company, connects consumers, financial institutions, merchants, governments and businesses with their payment processing network. They conduct business in over 210 countries and territories.