The content is accurate at the time of publication and is subject to change.
This content is not provided by Citi. Any opinions, analyses, reviews or recommendations expressed here are those of the author's alone, and have not been reviewed, approved or otherwise endorsed by the Citi.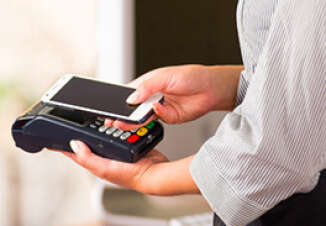 Citibank, a Credit-Land.com advertising partner, will be rolling out its own Global Digital Wallet, simply called Citi Pay. This digital wallet offers people a streamlined way to make payments using their Citi card whether shopping online, using an app or actually at the register in real time. Citi Pay will be launched in the U.S in 2017.
For Citi this upgrade is seen as a way to give cardholders more flexibility. "Whether it is online, on a phone, or at a store, we want Citi customers to have seamless, convenient and fast payment options wherever they go," said Barry Rodrigues, Head of Global Digital Payments at Citi.
"With more than 100 million customers in the fastest-growing cities in 19 countries, Citi is uniquely positioned to accelerate payment innovation on a global scale. With Citi Pay, we are offering our customers flexibility wherever and whenever they choose to make purchases."
The details
People who are Citi customers will be able to use Citi Pay for their purchases either online or via an app, and it is seen as being a digital expansion of current card relationships.
They will be able to use the same login information that they already use to log into their account and manage different aspects of their Citi cards and accounts. To make Citi Pay available they have teamed up with MasterCard, so they can use its digital payment service - Masterpass, which lets the online and in - app payments go through.
This partnership means that Citi cardholders can use the mobile wallet to make purchases in 33 countries via hundreds of thousands of merchants once it is fully rolled out.
Android users can tap and go
Android users can use Citi Pay to make payments in stores in real time, by using the tap and go technology already available on that mobile platform. They can tap and go at just about most NFC-enabled point-of-sale terminals.
While Citi Pay will be rolled out in the U.S. next year, it will be launched in Australia, Mexico, Singapore this year, and in other markets following the U.S. launch.