The content is accurate at the time of publication and is subject to change.
This content is not provided by Citi. Any opinions, analyses, reviews or recommendations expressed here are those of the author's alone, and have not been reviewed, approved or otherwise endorsed by the Citi.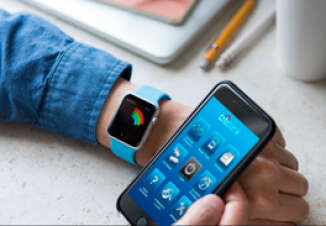 The Citi, a Credit-Land.com advertising partner, Mobile app has been revamped with a new look and navigation system giving users with a need for speed a rush. If you're tired of typing your password in you're in luck because the app now works with the iPhones Touch ID system, while also offering new a variety of features. The app also works with the new Apple Watch.
While designing the app based on customer feedback and a desire to simplify users experience they consolidated menus, gave it effortless browsing capabilities and streamlined users' experiences. "Citi customers want mobile banking that is fast, easy and makes their lives simpler," said Citi Global Consumer Banking Chief Client Experience, Digital and Marketing Officer Heather Cox.
"Last year we launched Citi Mobile Snapshot to give customers pre-login access to account information. Today, we are taking the next major step by enabling login with a mere touch through Touch ID, while also introducing a suite of new features easily navigated in a completely redesigned app," she said.
Better, easier and faster
Citi Mobile Snapshot, an opt-in feature, allows users to get into their transactions faster, but they have taken that up a notch by letting them access their account with the Touch ID feature.
The app was totally revamped to provide users with additional features, including:
Mobile Bill Pay Tools: People can now change or add bill payees to their account.
Mobile Check Deposits Made Easy: Cardholders can use the app to make deposits with their smartphone.
Spend Notifications: Customers can opt in to get real-time push notifications when they use their credit card to make purchases over a specific amount.
Enhanced Search: Users can view and sort through old transactions in the app.
ATM Finder
Make a Payment: This option has been added to the menu so people can make easier credit card payments.
The app also works with the Apple Watch, so users can check out account balances, recent transactions, nd get push notifications. There is no need to download a separate app into the watch; it works with the app loaded into the user's iPhone.