The content is accurate at the time of publication and is subject to change.
This content is not provided by Citi. Any opinions, analyses, reviews or recommendations expressed here are those of the author's alone, and have not been reviewed, approved or otherwise endorsed by the Citi.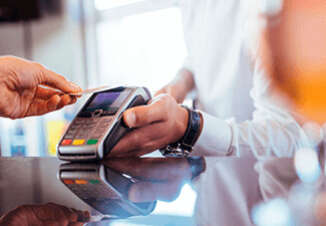 Citibank, a Credit-Land.com advertising partner, has recently released an announcement detailing their plans to alter their fee structure pertaining to checking accounts, which included a new schedule of increased fees and stricter fee waiver requirements that will go into effect in December of this year.
"The bottom line is that customers don't want to pay to use their debit card, make bill payments online, or to use a teller," said Stephen Troutner, Head of Banking Products for U.S. Consumer Banking at Citibank, in the announcement according to My Bank Tracker's website.
"Customers said they find this unacceptable - and we listened."
By not levying debit card usage fees upon its customers, Citibank is taking a different route that that which many of its major competitors have chosen. Wells Fargo and Chase, for example, have been testing out debit card usage fees in a select handful of states. Meanwhile other regional banking institutions have been drastically altering what they offer to customers by way of checking accounts and altogether eliminating debit card rewards programs.
Regions Bank has jumped aboard the debit card fee bandwagon, revealing their intentions to implement a $4/month debit card usage fee for customers with entry-level LifeGreen Checking and Basic Checking accounts that use their debit cards to make point-of-sale purchases.
"Regulations have changed and, as a result, we and other banks are adjusting how we cover the costs of providing debit cards," said Regions spokeswoman Evelyn Mitchell to the Clarion Ledger.
Banks are attaching new fees to checking accounts in an attempt to recoup some of the revenue loss they will suffer as a result of one of the provisions in the 2010 federal financial-overhaul legislation. This new law will cap the swipe fees banks collect from merchants when it goes into effect in early October, cutting interchange fees from their current average of 44 cents per debit card transaction to just about 25 cents. The banking industry stands to lose billions of dollars a year from this regulation.
Customers across the board are displaying unhappiness and anger in regard to the new banking fees, and experts speculate that such fees could prompt vast amounts of people to switch banks or change the type of accounts they opt to hold.