The content is accurate at the time of publication and is subject to change.
This content is not provided by Citi. Any opinions, analyses, reviews or recommendations expressed here are those of the author's alone, and have not been reviewed, approved or otherwise endorsed by the Citi.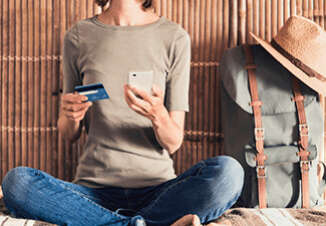 Citibank, a Credit-Land.com advertising partner, and Dynamics, Inc. take on a partnership for the creation and launching of a credit card with the latest technology and structured with advanced features that distinguish it from the traditional credit cards in the market.
Citibank is a US lender with interests in providing not only excellent service to the market but also initialize needed changes in response to the calls for more credit card security.
The card known as Card 2.0 or 2G, primarily developed by Dynamics, Inc., has remarkable security feature aimed at putting off any illegal credit card activity such as theft.
The card is expected to be out by next month only for purposes of testing by a certain number of cardholders. The official launch of the innovative cards by the middle of next year is dependent on the success of the testing stage this year.
While the traditional credit cards are not different in size to the Card 2.0 or 2G, the makers are glad to announce that the way the cards function in terms of its security is their unique selling proposition.
Card 2.0 has the capacity to link credit card accounts together, eliminating the need to maintain more than one credit card which can be difficult in terms of monitoring in one's credit files or history. Lesser credit cards also translate to lower risks of exposure to scam or fraud. In this respect, consumers anticipate the development offered by Card 2.0.
The card also uses a LED screen with integrated mechanisms for personal identification number (PIN) entries. The entry then will be verified with an authorization code for the cardholder. The authorization code is exclusive information to the cardholder and this will be very important whenever purchases are made.
The cardholder, when making purchases, will then be asked about the authorization code and shall finally confirm it at any point-of-sale. This is a way to preclude any other individual from making successful purchases using the credit cards once they are stolen.
The unidentifiable PIN secured electronically with the added layer of confidential information in the form of the authorization code make it fundamentally impossible for scammers to crack codes and commit illegal activities, Citibank and Dynamics, Inc. assures.
Lastly, Citibank and Dynamics, Inc. said that the cards can also be easily disabled should anyone gain access to the vital information. This will make the credit cards unfit for any kind of transactions so that any attempt at illegal activities becomes futile.