The content is accurate at the time of publication and is subject to change.
This content is not provided by Citi. Any opinions, analyses, reviews or recommendations expressed here are those of the author's alone, and have not been reviewed, approved or otherwise endorsed by the Citi.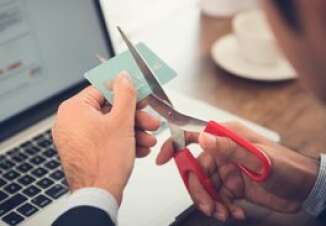 Misplacing a debit or credit card can be scary, and calling to report it can be a time drain, but now Citibank, a Credit-Land.com advertising partner, debit cardholders can lock their card on their own and then unlock it when it turns up, by using a new feature integrated into the mobile app - Citi Quick Lock.
This feature was already available to people with Citi credit cards, but Citi has now extended it to debit cardholders to give them the same level of control if their debit card goes missing, whether it has been misplaced and turns up later or needs to be replaced. People interested in using this feature can do so by accessing the mobile app or website.
Once Citi Quick Lock is employed new transactions are blocked, but people who have already set up reoccurring payments don't have to worry, they payments will continue to go through as usual.
"Citi is constantly looking for ways to make banking more convenient by connecting with our customers when and how they want to be served, especially with respect to security and protection," said Elyse Lesley, Head of Digital, Client Experience, Marketing & Analytics, US Retail Bank and Mortgage.
"Since our customers are increasingly active on mobile or online, we're giving them another tool to directly control their account activity across the bank," she said.
Citi Quick Lock is popular
Since Citi Quick Lock was rolled out for debit cards the lock/unlock feature was used an average of 900 times a day. That said, when it comes to credit cards, cardholders have carried out over 1.6 million locks and unlocks since its launch last year.
Recent Citi research shows that the use of mobile banking is growing, with consumers doing their banking via their mobile device seven days a month on average. What about Millennials? They outdo their older counterparts with that number going up to 10 days a month.
According to Citi during the third quarter their number of active digital customers located in North America is up 13%, while their number of active mobile users is up by 22%.
More mobile features
Citi Quick Lock is one of the features that debit cardholders can now take advantage of when using the mobile app. These new features include everything from being able to activate replacement/new cards and resetting their ATM/debit Card PIN directly from the app to being able to request appointments with Citi Personal Wealth Management Advisors and Citigold Relationship Managers via the app.