The content is accurate at the time of publication and is subject to change.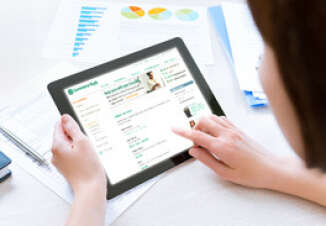 Commerce Bank has introduced Toggle, a feature that helps customers consolidate and manage their finances by allowing them to link up to two checking accounts to their credit and debit cards. This allows customers to see their spending habits all in one place, and provides a greater level of control when it comes to budgeting.
The new feature comes with a multitude of tools via online banking. It includes a full suite of payment and management features, allowing people to make changes and decisions about payments in real time.
"Toggle offers customers the ability to manage all of their purchases that are typically distributed across multiple credit and debit cards, using only their Commerce Bank credit card. Customers can now combine all their monthly spending activity onto one card and avoid interest on selected transactions while enjoying their Commerce Bank credit card security, benefits and rewards," said Chad Doza, senior vice president of consumer credit cards at Commerce.
Paying with Toggle – the features
People can link two checking accounts from any bank to their Commerce Bank credit card to get their customized payment plan started. Options are provided on how to pay for everything from groceries and gas to a new computer or even a boiler.  Once their preferences are set, they can be changed anytime.
There are three tools in the Toggle tool box:
Pay Now lets people flag what kinds of purchases they want to be paid off right away from their checking account to avoid paying interest on them. They can choose by category, as well as set a limit on how much is paid off in each category.
Pay Later lets customers use their credit card as they normally would.
Unwind – allows people to take back a Pay Now purchase, and place it in the Pay Later category, as long as it's within 30 days.
According to Commerce bank this is the first time that the banking industry has offered their customers this kind of hands on control of payment options.
Commerce National Bank is headquartered in Columbus, Ohio, and is a subsidiary of First Merchants Corporation. They provide banking services to consumers as well as small- and mid-sized businesses.