The content is accurate at the time of publication and is subject to change.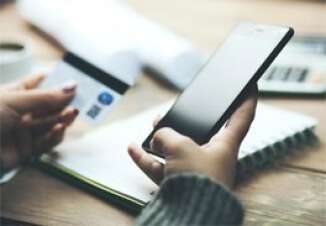 Visa and Dynamics Inc. showed off the Visa Wallet Card at the 2018 Consumer Electronics Show. It is a connected payment card that gives users access to a wide range of new digitally-based features. With the Visa Wallet Card people will be able to make payments with a variety of cards, ranging from credit and debit cards to pre-paid cards and loyalty cards, as well as access coupons and get alerts.
This new card will be available in the early part of this year, and it is part of Visa's Internet of Things (IoT) initiative giving their customers more payment options.
"Innovation in the payments category is not limited to wearables, cars, security or mobile technology – there is still much that can be done to update the card-based experience, which continues to be the primary form factor used globally to complete digital payments transactions," said Mark Nelsen, senior vice president of risk and authentication products, Visa.
"Having collaborated with Dynamics since they launched their first product several years ago, we're excited about the many unique benefits that the Visa Wallet Card can offer to both financial institutions and cardholders, alike," he said.
One card, many methods
The Visa Wallet Card comes with a cell phone chip, as well as a small cell phone antenna, giving it the ability to communicate with the user's bank or issuer.
People will be able to load a variety of payment cards into the Visa Wallet Card, including debit, credit, pre-paid, multicurrency, one-time use, or loyalty cards. When ready to make a payment they can choose a card to use with a tap. They will be able to see what card they are using via the display, which lets them move between cards.
Easy start, more security
The card can be activated right away by users. Banks and issuers can also give them out just about anywhere whether it's at their retail branch, an event or somewhere else – and people will be able to activate them quickly.
The Visa Wallet Card also provides additional security, because if a card is compromised by cyber thieves the bank can delete that card right away, and then replace it with another without missing a beat.
Also, when people make a purchase they will get an alert on the card's built-in display, which will also show them their current balance if they opted to use a debit card or a prepaid card. They can also access coupons on the display, or get an alert if something seems suspicious. If there is an issue with one of their cards, they can click the "Not Me" function on the display, which reports possible fraud to their issuer. They can also get a new card number too.
Wondering about the cards battery? It is self-charging with an organic chip that ensure it's charged without the cardholder having to do anything.