The content is accurate at the time of publication and is subject to change.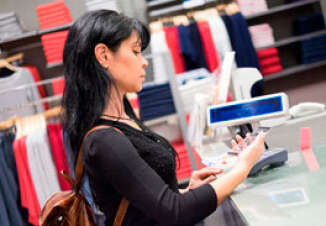 With the data breaches at Target, Home Depot and other retail chains still fresh in consumers' minds, the National Association of Federal Credit Unions (NAFCU) is raising the call for national standards to safeguard consumer data.
"In spite of a year of retail data breaches since the massive Target data breach, American consumers' sensitive personal and financial information is as vulnerable as ever without greater data security or breach notification standards for retailers," said NAFCU's president and CEO Dan Berger.
NAFCU called on Congress to take charge, by making retailers subject to the same national data security standards that financial institutions are.
Cyber criminals winning according to the stats
NAFCU estimates that the Target data breach will ultimately result in financial institutions losing almost $500 million dollars when all the expenses, including card replacement costs, are tallied up.
Every month since Target's computers were raided by hackers, a data breach has come to light with incidents happening across the country at Home Depot, Michael's Stores, Kmart, Staples  Sally Beauty Supply, Neiman Marcus, AOL, eBay, P.F. Supervalu, Dairy Queen, Jimmy Johns, Bebe Stores and Chang's Chinese Bistro.
Overall, according to the Identity Theft Resource Center, there has been approximately a 25% increase in data breaches since 2013, with 744 breaches occurring in 2014.
Online fraud still growing
EMV technology is being integrated into most credit and debit cards in an attempt to increase security and reduce fraud and identity theft. But according to a recent study by Javelin, it may not be as effective at thwarting online card fraud.
The study suggests that online fraud is quickly growing in spite of the  U.S. transition to EMV technology. They project that card-not-present (CNP) fraud within the U.S will be four times greater than point-of-sale (POS) card fraud in 2018.
The National Association of Federal Credit Unions (NAFCU) is a trade organization, which represents federal credit unions, within the U.S.