The content is accurate at the time of publication and is subject to change.
This content is not provided by Citi. Any opinions, analyses, reviews or recommendations expressed here are those of the author's alone, and have not been reviewed, approved or otherwise endorsed by the Citi.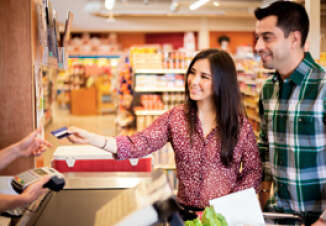 On the heels of its breakup with American Express, Costco has inked a deal with Citi, a Credit-Land.com advertising partner, Group to be the exclusive issuer of wholesale club's credit cards. Visa will be the payment network. This is a coup for Citi, because with this agreement no other cards except Citi Visa will be accepted at Costco stores and gas stations in the United States and Puerto Rico.
Costco's relationship with American Express ends on March 31, 2016, with Visa and Citigroup Inc. taking over the next day. The finalization of this agreement is contingent on Citi buying Costco's existing co-branded credit card portfolio.
When the new agreement kicks in, Costco members will receive new cards and be eligible to begin earning rewards with their Visa card. Additional details about the transition and the new rewards program are expected in the coming months. These cards will be able to be used at Costco stores as well as all merchants that currently accept Visa cards.
Right now American Express Costco cardholder's earn 3% cash back at gas stations, 2% cash back when they eat out and on eligible travel while all other purchases earn them 1% cashback. Cardholders can continue to use their Amex cards for the next year until the new agreement takes effect.
The American Express breakup
American Express has been Costco's partner for sixteen years. During that time American Express were the only credit cards accepted by the chain. However, the two were unable to come to terms on a renewal agreement in February leading to the break.
"Taking a very disciplined approach, we began discussions on a possible renewal with Costco well in advance of the contract expiration. However, we were unable to reach terms that would have made economic sense for our company and shareholders," said Kenneth I. Chenault, chairman and CEO of American Express.
Costco Wholesale Corporation is a member-only warehouse club that was founded in 1976 in San Diego as the Price Club. The chain now has 671 warehouse clubs located throughout the U.S, as well as the United Kingdom, Australia, Canada, Taiwan, South Korea, Japan, Spain and Mexico.