The content is accurate at the time of publication and is subject to change.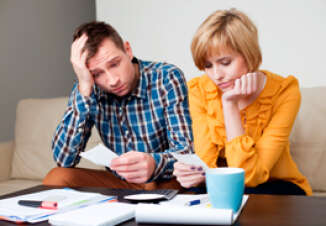 Consumers are charging purchases to their credit cards at a higher rate than any time in the last five years, according to Equifax.
TheNational Consumer Credit Trends report showed a 6% increase in consumer credit card debt from December 2013 to December 2014. That's the highest growth rate since April 2010, with consumers owing a total of $642 billion, compared with $607 billion five years ago.
However, the high debt load does not necessarily indicate that people are getting in over their heads. Credit utilization, the amount of credit used compared with the total amount of credit available, is down from five years ago. Utilization rose by less than 1% over the last year, and is almost 16% lower than it was in 2010.
Looking locally
Taking a closer look at the data, the top 25 metro areas in the country all saw the amounts of credit card debt increase by at least 4% during 2014. In comparison, during 2013 none of those areas had a 4% gain. Some even saw decreases in credit card debt totals.
Houston, Orlando and Miami led the credit increase parade, with jumps of 9.4%, 9.2% and 8.7%, respectively. Seattle, St. Louis, and Cleveland had the smallest increases of the top 25 cities, at 4.3%, 4.5% and 4.7%.
Equifax's Trey Loughran said that the increase in credit card debt was a positive sign, showing that "consumers are beginning to feel more confident about the economy and their personal finances." He said a rise in debt means people are beginning to recover from the financial uncertainty of the recession.
He also said that credit issuers are easing up on their restrictions on lending and becoming more willing to extend credit to subprime borrowers, who have credit scores under 600† and represent a higher risk for lenders-another good sign. "It's important for our economy that consumers, even those with blemishes on their credit histories, have access to credit so they can rebuild their credit portfolios," said Loughran.