The content is accurate at the time of publication and is subject to change.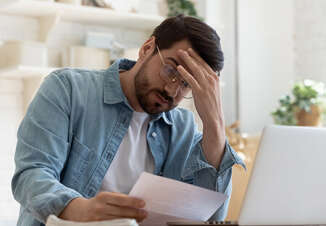 When you apply for a credit card and hear your request is "pending" or even worse, denied, don't get frustrated right away. It is still possible to receive a positive answer.
Credit card reconsideration occurs when a rejected credit card application is given a second chance. Under the Equal Credit Opportunity Act, you have the right to know why your credit card application was denied and to request the credit card issuer to review your application again.
Since most of the time your credit card application is reviewed by a computer with an algorithm that is designed to turn down people based on specific criteria, there are situations where a denial may seem a mistake. Errors in a credit card application, frozen credit reports, insufficient information - these are all negotiable situations when you can request reconsideration.
Just make sure you act fast. A general recommendation is to request reconsideration within days of receiving a rejection notice. While there is no set time frame, typically you have 30 days to call and ask for reconsideration. If you wait longer, it may count as a new credit card application instead of reconsideration.
Credit card reconsideration is your chance to get to a real person and try to explain why you deserve a second chance. But before you call the reconsideration line, here are some things to do first to ensure your call is successful:
- Review your credit history and check your credit score. To persuade the bank, you need to know where you stand. Understand your weak and strong points and check reports for errors.
- Be aware of your current and past relationship with the issuing bank. If you have a long relationship with the bank and have always kept your accounts in good standing, this may help you reassure the bank that you'll continue being a good, responsible client.
- Know why you were rejected. Credit card issuers explain reasons of denial in a rejection letter. Knowing the reason will help you to make your case.
- Know why you want the card. When you have concrete reasons for wanting a particular card, your chances to get a positive answer are higher.
When you make a call, remember to be polite. Try not to push and avoid being rude. Just keep in mind that a human will be making a decision. Also, be ready to provide additional information and more details about your financial situation.
Even if you follow all the tips and recommendations, there's no guarantee that calling a reconsideration line will work. However, it's always worth a try. Plus, you always have other options. You can apply with a completely different issuer. As every issuer has its own approval criteria, chances are another issuer may accept you. Another option is to apply for a lower tier credit card or a secured credit card.