The content is accurate at the time of publication and is subject to change.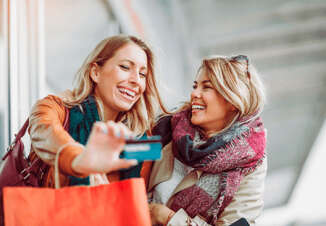 Refer-a-friend programs give you the chance to earn extra cash back, rewards points, or bonus miles by simply inviting your friend, a family member, or a complete stranger to apply for a credit card using your unique link.
Referral bonuses range from $50 to about $200, and there's usually a cap to how much you can get in referral bonuses per year. Also, not all cards qualify for referral bonuses. If your card qualifies, generally, it should be in good standing to make a referral. You will receive the bonus only after the person you refer is approved. In some cases, additional action may be required (like the new cardholder need to make a purchase with the new card) to receive the bonus.
Here are several major banks that have referral programs (note that referral bonus programs may change or be eliminated).
Discover Refer a Friend
A referral reward is received in the form of a statement credit by both you and your friend. The amount of the referral reward statement credit ranges from $50 to $100. Discover will indicate the maximum referral amount individually upon login. All Discover credit cards are eligible for the offer, except for a Discover it® Secured Credit Card and Discover it® Business Card.
Capital One Refer a Friend
Capital One offers referral bonuses based on the product you have. Here are eligible Capital One credit cards: Quicksilver, QuicksilverOne, Savor, SavorOne, Venture, VentureOne, Platinum, and Secured Mastercard®.
Chase Refer-A-Friend
You will need to log in to your Chase account to see if you are eligible for any Refer-A-Friend promotions and if you do, to find current referral links.
American Express Refer a Friend
To see available referral offers, you will need to log in to your American Express account. Amex allows you to refer friends for cards you do not carry yourself. Thus, if your friend uses your referral link to apply for an Amex credit card, you both can earn the bonus no matter which card your friend is approved for.
Here's one important thing to remember. The referral bonus may be taxable to you. Since you do not spend money to earn a refer-a-friend bonus, you might get a Form 1099 from your issuer. To know for sure whether referral rewards are actually taxable or not, consult with your tax advisor.