The content is accurate at the time of publication and is subject to change.
This content is not provided by Citi. Any opinions, analyses, reviews or recommendations expressed here are those of the author's alone, and have not been reviewed, approved or otherwise endorsed by the Citi.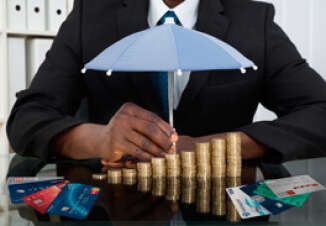 When it comes to fraud there is a lot that consumers can do to protect themselves. But there is also a lot that credit card issuers can do to help them out including offering services like credit monitoring. What issuers are doing the best job? According to a new study by Javelin, the top performers in this area are American Express, Bank of America, Capital One, Chase, Citibank, a Credit-Land.com advertising partner, PNC, SunTrust, USAA, and Wells Fargo.
The Javelin Consumer Identity Safety Leaders study looked at twenty of the top issuers in the U.S., specifically looking at how they are helping cardholders monitor their data and found that there is still work to do in this area. "Protecting customers' accounts is an enormous task, and, unfortunately for issuers, it's often one that the customers themselves don't make any easier. Customer-defined controls are an area where issuers still have a great deal of untapped opportunity for securing accounts", said Al Pascual, research director and head of Fraud & Security at Javelin.
Yet even with that they found that some were setting the bar high in this area, when it comes to providing their cardholders with features that keep their data safer.
The winners are...
USAA nudged out Bank of America by a single percentage point to score the Best in Class nod. Why? According to Javelin, they offer their customers a top-of-the-line feature in all the security sweet spots, giving them special kudos for offering customers integral features, like public information and credit monitoring. They also offer identity fraud insurance as an add-on feature, which many issuers don't offer.
Whether from an issuer or consumer point of view prevention is key, and if you're wondering who are the top at helping you thwart hackers and cyber criminals, the standouts are Bank of America, USAA, Citibank, American Express, Chase and PNC because they offer customers safety enhancing features, along with online and mobile authentication to help them protect themselves.
In the study there was a big divide between issuers who offer features aimed at early detection of cyber threats and account take over. With five coming out on top in this area--USAA, Bank of America, American Express, Wells Fargo and Capital One. These issuers scored between 72% and 97% out of 100%, when third and fourth placed issuers were just 28% to 51%. Security experts expect there to be a spike in account takeovers.
After the hack...
When it comes to cleaning up identity theft and other kinds of credit card crimes, resolution is an area that most issuers do well in. Yet here too there are winners, with USAA and PNC tying for the top spot, with perfect scores. Running close behind was Bank of America, Citibank and SunTrust, all of which tied for second place. What set these issuers apart from the rest? Giving their cardholders the power to report a card that has been lost or stolen directly from their mobile device.
The JavelBarclays, BB&T, Capital One Bank, USAA, US Bank, Wells Fargo, Citibank, and Citizens Bank.