The content is accurate at the time of publication and is subject to change.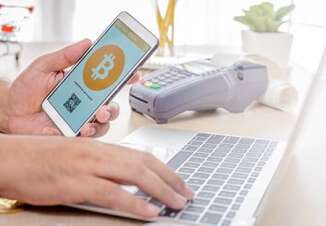 Cryptocurrencies are growing in popularity and today Bitcoin is not the only cryptocurrency you can buy. But did you know you can also utilize cryptocurrencies as cash? Currently, we have more choices than ever when it comes to paying for products and services with cryptocurrencies: we can do it through crypto debit cards or crypto credit cards.
Crypto credit cards are the same as your normal credit cards. The only difference is that you are using cryptocurrencies to pay for products and services. However, you do not straightforwardly pay with Bitcoin, Etherum, or other cryptocurrencies. When using a crypto credit card, your cryptocurrencies are changed over into flat currency (U.S. Dollar, for example) and then sent to the payer.
Crypto credit cards are backed by either Visa or Mastercard. There are several companies that have introduced or announced plans to issue credit cards with crypto rewards, they are Brex, BlockFi, Gemini, Unifimoney.
Credit cards with crypto rewards may either allow you to earn rewards as a digital currency, like bitcoin or ether, or you can earn points or cash back that you can convert into cryptocurrency or use a different way.
If you are interested in cryptocurrency and want to buy Bitcoin or other cryptocurrencies, crypto credit cards can be an easy way to get started as they are typically already associated with a cryptocurrency exchange. Plus, rewards earned in the cryptocurrency have a chance to rise in value after you receive them. Another advantage of using a crypto credit card is passive investing.
However, crypto credit cards may not be all that good. Some may have more choices with non-crypto credit cards in the way that they can choose from more rewards cards that fit their spending habits. Another thing to consider is fees that can be associated with redeeming cryptocurrency. And most importantly, currently, not every crypto rewards card is available in every U.S. state.