The content is accurate at the time of publication and is subject to change.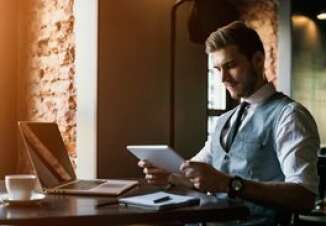 You may just assume that when it comes to customer service companies are not taking care of business especially if you come upon a shaming session or two on social media, but that is not the case according to the new 2017 Customer Service Barometer by American Express. They found that consumers are happier than ever with the level of customer service they are getting from companies.
In the study 81% of people said that the businesses they frequent are either meeting or in some cases exceeding their expectations when it comes to customer service, representing a 14% upswing since 2014. On top of that number, 40% said that they felt that businesses had upped how much they focus on customer service, representing another upswing. In 2014 just 29% of people said the same thing.
"More companies are realizing that delivering great care is not just the right thing to do; it also makes great business sense. Seven in 10 U.S. consumers say they've spent more money to do business with a company that delivers great service," said Raymond Joabar, Executive Vice President of American Express' servicing organization.
"Service is an increasingly important competitive advantage for companies, both large and small, that make doing business easy and put their customers' needs first," he said.
Digital forces driving customer appreciation
What is driving this uptick in consumer satisfaction? The study found that digital servicing options are a big factor, giving people more personalized customer care. With 68% of people reporting that an interaction with a pleasant representative is one of the reasons, they are feeling warm and fuzzy about customer service. On the other hand, 62% were taken with their representative's level of knowledge or resourcefulness.
When companies treat them right Americans reward them by spending more their money, with consumers indicating that they are up for spending 17% more with companies that give them outstanding customer service. And millennials are even more willing to reward them, indicating that they are willing to spend 21% more with these companies.
As you may expect bad customer service has a very real downside with over half of people saying that they have given up on a purchase or transaction due to bad service.
The Millennial factor
Millennials have a particularly high happiness factor when it comes to customer service, according to the study, with 84% indicating that businesses are either meeting or exceeding their expectations in this area, 5% higher than the older generations.
American Express and Ebiquity carried out the American Express Global Customer Service Barometer, with a sample of 1,000 U.S. consumers aged 18 and up completing the online survey.