The content is accurate at the time of publication and is subject to change.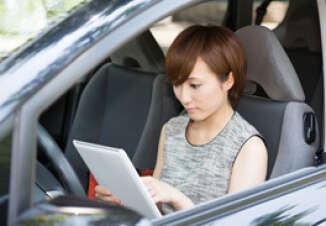 Data breaches don't show any sign of slowing this year with two more companies reporting data theft on the heels of the Chick-fil-A report that credit and debit card data may have been compromised at some of their locations.
Park 'N Fly, an airport parking service, has confirmed a data compromise. There have also been reports of a possible breach at OneStopParking, a similar airport service.
Chick-fil-A  data breach
Earlier this year, Chick-fil-A reported that some unusual activity had occurred on payment cards at some stores. They have been working with an IT security firm and law enforcement to determine if a breach occurred and who and what were affected.
The restaurant chain continues its investigation and has indicated that if there was a data breach, customers will not be liable for fraudulent charges to their account and they will be provided with free identity protection services including credit monitoring.
In the meantime, they suggest that customers review their monthly payment card statements and report any issues as soon as possible.
Hackers take on Park 'N Fly
Park 'N Fly, an Atlanta-based company providing off-site parking at airports, announced last week that payment information had been comprised. The incident occurred with their e-commerce website, where customers place reservations. The company has reported that they have contained the breach, and that they are working with data forensics experts to determine its scope.
Information from some payment cards used to make reservations on their website have been put at risk including some card numbers, cardholder name, billing addresses, card expiration dates and CVV codes. Customers Park 'N Fly passwords, telephone numbers, and email addresses also may have been also been hacked.
Park 'N Fly has set up a toll-free call center where concerned customers can get additional information, as well as offering to provide them with free identity monitoring and identity protection services for one year. They also suggest patrons check their statements for any unusual activity and report it right away if it does occur.
OneStopParking has not issued details about their possible data breach.