The content is accurate at the time of publication and is subject to change.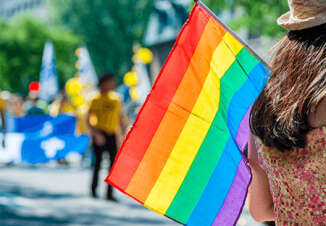 Daylight, previously known as Be Money, is the first and only digital banking platform in the United States designed specifically for the LGBT+ community by LGBT+ people.
According to the estimated numbers, about 30 million Americans identify themselves as LGBT+ - a hugely underserved community that struggles to maintain their finances and savings within the incumbent financial industry.
Daylight will provide its LGBT+ customers with products and benefits like Visa-branded cards in their preferred name, financial advice, mobile apps, tools to monitor and improve spending habits, and donations to LGBT+ charities. The bank also grants its members access to a network of financial coaches specializing in the needs of the LGBT+ community like starting a family, buying a home, gender transitioning, and retirement.
Daylight is backed by Marqeta, a global card issuing platform, and Visa, a credit card payment network. The bank does not offer credit cards yet, but members can order a Daylight Visa® Prepaid Card on the bank's app without leaving their house.
Daylight is available to U.S. citizens and residents who are 18 years and older. Accounts are offered to everyone, including to those who are not part of the LGBT+ community. The only strict requirement to join is to have a valid SSN and live in the United States and District of Columbia. To join the Daylight community, you need to join their waitlist and wait for an invitation.