The content is accurate at the time of publication and is subject to change.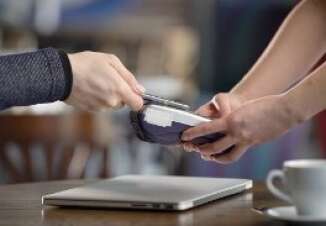 Current, a financial technology company with an eye on providing teens and parents with payment options, has added a new feature to their debit card, as well as their smartphone app – cardholders can now use their cards and app with Apple Pay to make payments.
In the U.S. teens tend to use 25% less cash than their older counterparts, so they see this move as a way to give teens and their parents another way to make payments, especially at a time when some businesses and restaurants are opting to go cashless.
"When you work with teenagers and money you learn their preferences pretty quickly. They want to manage their money and pay for things using their phone, and they don't want to carry cash," said Current founder and CEO, Stuart Sopp.
"This generation of teens is going to lead the switchover to digital currencies and digital payment," he said. The integration of Apple Pay will let teens make payments whether using their iPhone, Apple Watch or iPad. It is also compatible with Macs.
When making a payment with Apple Pay the system creates a unique one of a kind code that lets the payment go through, while also using a cryptogram, all of which is used to provide more security to the transaction. When shopping in stores it can be used via terminals that can take contactless payments, and it can also be used to make payments online and via apps.
Teens, chores and spending
Currents offerings let parents not only transfer money to their teens but also set up automatic allowances. They can also set up a system which rewards their kids when they do their chores.
What if they are worried about their teens spending tendencies? If that is the case they can set up spending controls, and actually get a notice of their child's spending in real time buy getting alerts.
Currents payment options can also be connected to peoples banks. To get more information on the Current Debit Card people can visit their website as well as their Twitter and Facebook pages.