This content is not provided by Citi. Any opinions, analyses, reviews or recommendations expressed here are those of the author's alone, and have not been reviewed, approved or otherwise endorsed by the Citi.
The content is accurate at the time of publication and is subject to change.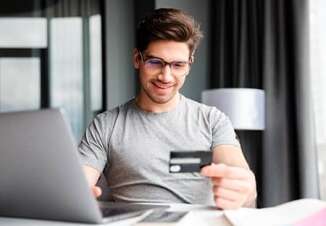 Have you ever wondered if you could use a balance transfer credit card to pay off your personal loan or a car loan? The quick question is yes. However, not all types of debts can be transferred to a credit card. Plus, it would be wise to know all the pros and cons of debt balance transfer policies before you put a balance transfer into action.
A balance transfer credit card can be used to pay off a debt (another card, personal loan, student loan, auto loan, or other types of debt) at an introductory promotional rate. The promotional rate is often a 0% annual percentage rate (APR) and is given for a limited time (typically for 12, 15 or 18 months) when you sign up for a new credit card. Not every card issuer will allow you to use an introductory balance transfer offer to pay off a personal loan or other type of loan. So, it's worth asking about this before you apply for a balance transfer credit card.
Here are more things to find out about your introductory balance transfer offer:
Activation period: some balance transfer credit cards may require you to complete your balance transfer within 60 or 120 days from account opening to get the zero promotional rate.

Length of the promotional period: Typical 0% introductory periods last 12, 15, or 18 months. However, it is possible to find offers with 21 months of 0% intro APR.

Regular APR on balance transfers: When the zero introductory period is over, a go-to APR will apply to all unpaid and new balances. Often, the balance transfer APR is similar or the same as the card's regular APR on purchases.

Balance transfer fee: Unfortunately, it's hard to find a balance transfer credit card with a zero balance transfer fee. Typical balance transfer fees range from 3% to 5% for each transfer.
If you decide to transfer your personal loan to a balance transfer credit card, you can use cards from Citi (Citi is a Credit-Land.com advertising partner), Bank of America, Barclays, Discover or Capital One. But again, check with the issuer you will be able to perform a personal loan balance transfer to their card to make sure the transaction won't be blocked.
Here is what else you need to know before you perform a balance transfer:
Balance transfers between products from the same bank are not allowed. For example, if you want to transfer a debt from one Barclaycard to another Barclaycard, the transaction will be denied.

Transfer limit may be different from the overall available limit on the balance transfer card. Plus, the balance transfer limit may not cover your remaining personal loan balance. Thus, your savings in interest may be less than you hoped.

Your monthly payments will most likely be higher as you are going to pay off your loan faster. So make sure you can afford your monthly payments.

If you are late with a single payment, you may lose your introductory rate and be charged a penalty fee.
A balance transfer credit card can help you pay off a high-interest debt, though it's always a good idea to make some calculation first to make sure your payments and timeframe will be manageable, and you'll save money.