The content is accurate at the time of publication and is subject to change.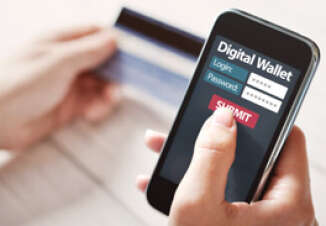 Mobile wallets and other emerging payment technology are becoming more popular with consumers whether they are using their smartphones or laptops, according to the 2017 edition of the Mastercard Digital Payments Study.
The topic of mobile wallets hit the 75% mark when looking at social media-based conversations this year, whether those conversations are taking place on Twitter, Facebook, Instagram or Weibo.
Going hand-in-hand with this trend, people are also intrigued by how new technology can be used to make shopping not only easier and faster, but more secure. In the study the idea of using virtual reality sparked consumers interest, with people envisioning being able to buy something by simply nodding their head.
"Technology is making the promise and the potential of a less-cash life a reality for more people every day," said Marcy Cohen, vice president of digital communications at Mastercard. "This year's study notes a change in the level of interest for new ways to shop and pay that only a few years ago would have seemed farfetched."
Digital wallets get some love
With more stores, whether online or in real time, accepting digital wallets, they have generated over two million mentions on social media. Where are they taking place? Twitter seems to be a hotspot for these conversations with 84% happening on that platform.
But consumers are also talking about how they are looking forward to an upswing in functionality when it comes to supporting loyalty cards and using cards for transit.
Artificial intelligence hits a sweet spot
Yet throughout 2016 the most talked about new generation technologies included artificial intelligence and smart home assistants, both of which were the second most chatted about payment themes with people being intrigued by the idea of making payments via smart assistants whether at home or on the go.
What about wearable technology? Here too, consumers are interested, perhaps sparked by new wearable tech partnerships announced by both payment providers and tech developers.
The Mastercard Digital Payments Study was launched five years ago with a partnership with PRIME Research and Synthesio, in which they looked at and reviewed over 3.5 million conversations taking place via a variety of social media channels, like Instagram, Twitter, Facebook, YouTube, Vkontakte, Weibo, Forums and Google+.