The content is accurate at the time of publication and is subject to change.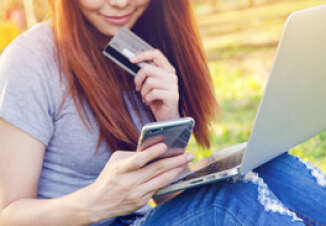 Discover cardholders now have a new free service they can use to help keep their personal data safe and get a heads up if someone is trying to steal their identity. The service lets them know if their Social Security numbers are found on sites known for trading in people's personal information.
They are also letting them know if any new accounts, like new credit cards, mortgages and car loans, appear on their Experian credit report. This gives them an opportunity to review the accounts, and if they have not opened the account report it.
"Helping our cardmembers protect their personal information has always been one of our highest priorities," said Julie Loeger, Discover's executive vice president and chief marketing officer.
"We're raising the bar even higher by offering these new alerts for free to our cardmembers. It's our way of looking out for our customers beyond just their Discover accounts," she said.
How it works
Once the services are activated, if a cardholder's Social Security number is spotted on a nefarious or risky site, they will be alerted to the discovery either via text or email. If the service finds out that a new account has been opened on the individual's Experian credit report, they will also send out an alert.
These alerts were designed to provide consumers with the information that they need to monitor their identity and give them an early warning if there is any chance of identity theft.
Houston we have a problem
Once they receive an alert and their identity has been compromised, they can call into Discover and talk to a service agent. The agent will then help them go through the steps needed to begin addressing the issue.
"Knowing is the first step toward preventing or resolving identity theft or fraud. That's why our new alerts are intended to make sure our cardmembers are in the know when their identities might be at risk," Loeger added.
These are the newest additions to the security features offered by Discover, including Freeze It, a feature letting consumers put their account on hold if their card goes missing or is stolen. And then activate it again if they find their card.