The content is accurate at the time of publication and is subject to change.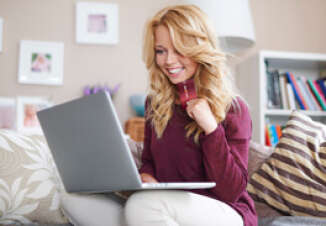 When ordering online have you ever wished you could use your Discover or Diners Club card more often? Well if you have, then times are a changing because Discover has inked a deal with Computop to expand their International E-Commerce Merchant Acceptance. The bottom line for cardholders is that they will have more places in cyberspace where they can use their Discover and Diners Club cards.
Discover is clearly excited about this new partnership, which is part of their ongoing initiative to expand global acceptance, whether cardholders are using their cards in a restaurant when traveling or shopping online. Teaming up with Computop means that peoples will be able to keep safety on track while accessing new merchants in a variety of industries, including travel, hospitality, retail and e-commerce.
"We've seen significant growth in e-commerce across the Discover Global Network and remain focused on meeting the evolving needs of our cardholders by growing digital acceptance and maintaining the highest levels of card security," said Ricardo Leite, vice president, Discover Global Network. "Computop's international merchant base is a great fit for our cardholders, especially in Germany and throughout Europe, and further expands our global payment network."
More security, more traction
The merchants that are part of the Computop network are also able to support Discovers 3D Secure payment solution, called ProtectBuy, which is designed to provide cardholders with additional security when shopping online.
Computop's 10,000 merchants also get something out of this partnership, because they can now take a wider range of local cards, not just from Europe and North America, but also Asia Pacific and Latin America.
Seventy million cardholders are part of Discover's global network and it also includes 37 million retail locations and one million ATM/cash access locations in 185 countries. The cards supported on the network include Discover, Diners Club International, and PULSE, as well as affiliated networks.